Trading platform
Watch our video on how to use MetaTrader 4 client terminal.
What kind of trading platform do you offer and how to install them?
PSS offers four types of trading platform offering advanced trading functions.
How do I login to my live trading account?
Go to Navigator, choose 'Login to Trade Account' using right click on 'Account.'
From your mobile device, you should go to 'Setting' and 'New Account' then choose 'Login to an existing account'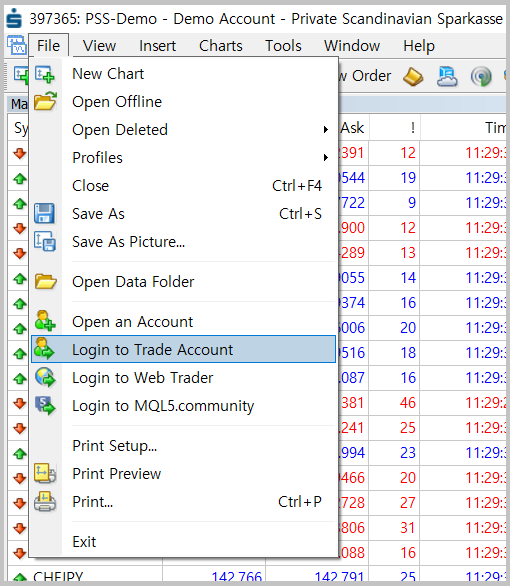 Make sure that you choose 'PSS-Live' for server and enter your login and password.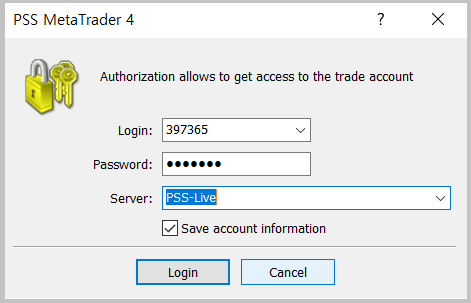 How do I open a demo practice account?
A demo account can be opened by the "File — Open an Account" menu command or by the same command of the "Navigator — Accounts" window context menu.
1. Selecting Server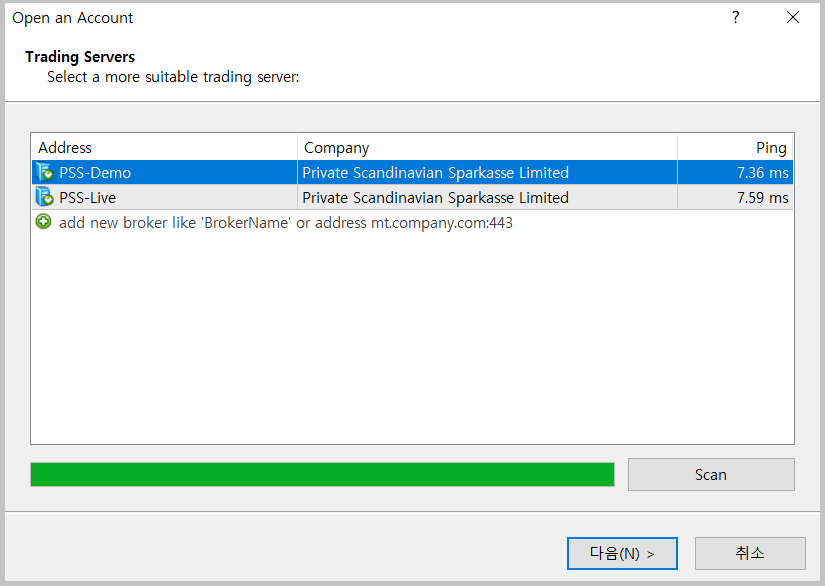 2. Selecting Account Type // Choose New Demo Account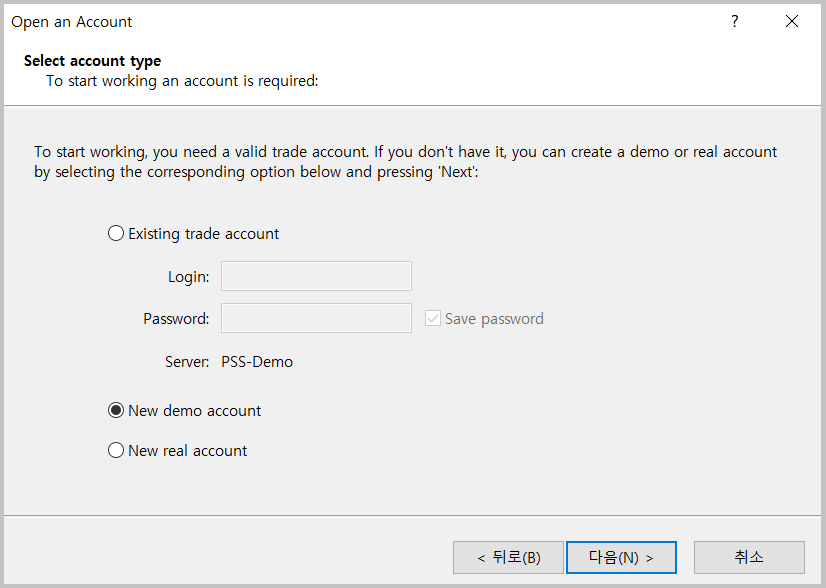 New demo account — if you choose this option and press the "Next" button, you will go to the creation of a new demo account.
The new demo account will appear in the "Navigator — Accounts" window once registration has been completed. Also, you will receive a message to the terminal containing login and passwords of this newly opened demo account. This message can be found in the "Terminal — Mailbox" window. Besides, after the account has been successfully registered, it will be authorized automatically.
What time is shown in your trading system?
All trading systems show and work in UTC +2 (Coordinated Universal Time).
How can I check the chart in a specific time?
Double click the bottom-left corner of a chart and enter followings
Symbol, period: EURUSD, H4;
Date: 2007.01.24;
Date, time: 2007.01.24 00:00.
I forgot my password for the demo account. What shall I do?
The passwords for demo accounts are sent to mailbox in MetaTrader 4 client terminal.
How can I download quotes history to MT4?
Go to the History Center in MetaTrader 4: MT4 / Tools / History Center and choose the instrument you are interested in (e.g. click EURUSD twice) and click Download.